Hawaii Horse Expo 2013 was held in August at the Paniolo Heritage Center at Pukalani Stables and once again featured world-renowned equine specialists. HHE netted a donation of more than $15,000 to the HIHS Horse Rescue Fund.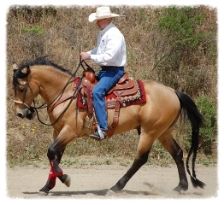 To support its goal of equine continuing education Hawaii Horse Expo begins a series of clinics on Sunday, November 10 from 10am until 5pm under the direction of noted equine behaviorist and trainer Charles Wilhelm.

Tough Love will cover ground handling and manners. Subsequent clinics will cover foal training, colt starting, introducing the saddle, first rides, the use of training devices, basic riding techniques and exercises, and advanced training.

Clinics will be held at Circle J Horse Sanctuary in Waimea. Participants may bring their own horse or work with a horse rehabilitated through HIHS's Horse Rescue Fund. A portion of the $200 registration fee, which includes lunch, will be donated to the Horse Rescue Fund and as such is tax deductible.
Call 808-887-2301 for more information.

Learn more at www.HawaiiHorseExpo.com

Mahalo to 2013 Expo DIAMOND SPONSORS: AK Ranch & Hawaii Lowline Cattle Co., Aloha Auto Group, Dr. Harm De Blij, Henry Dallal photography, Malama Lio - The Hawaii Horse Journal, and Pony Express Mail Services.

Mahalo to PLATINUM SPONSORS: Kapaau Veterinary Center and Dr. Jan Ellison.